There's a new rap Artist on the come up! In a recent interview for The Big Come Up News, Associate Records' Mopacino, the former Underground King and rising mainstream rap artist took some time to share a side of him that only close friends and family may know.  
His universal love for everything creative is well displayed in over a decades worth of footage on his Instagram, Youtube and every other major social networking platform. Across the web, he can be seen both as an interviewee and interviewer, performing on stages and in studios, in photos and videos with some of our favorite celebrities, and even feeding the homeless and advocating for his people and the Muslim faith.
Born Mohammed Mustafa in Dearborn Michigan, a rambunctious Mo and his family moved to Cleveland when he was around six years old. His family's history of survival may have been one of the causes of his unruly, rebellious attitude growing up.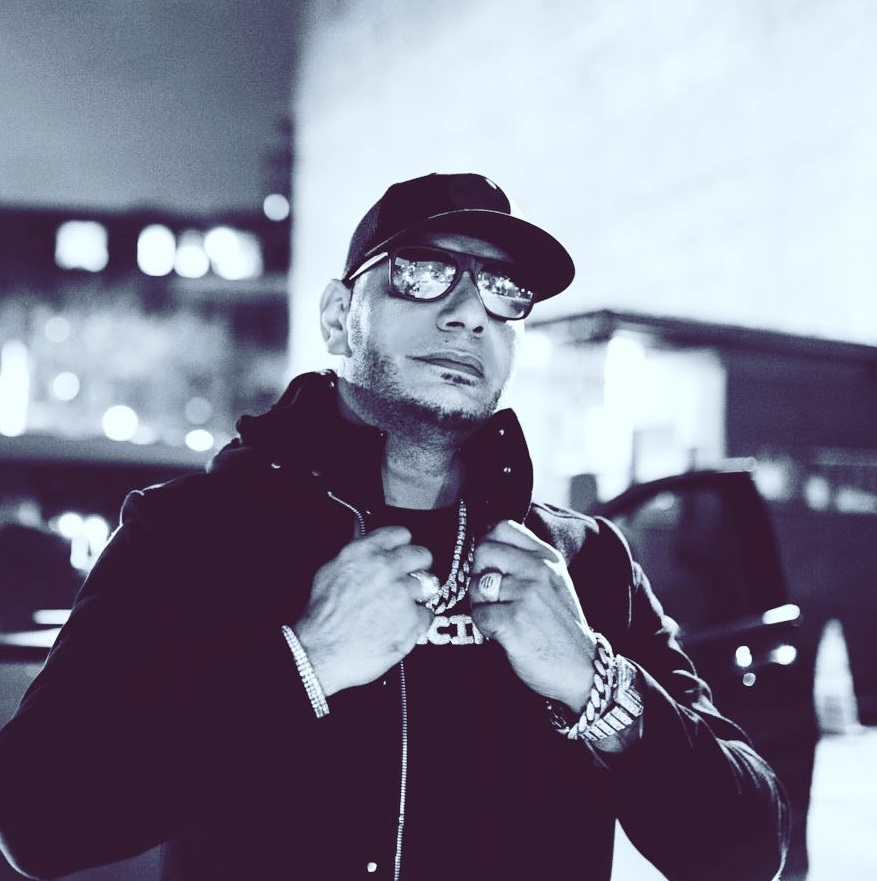 He describes himself as being the black sheep in his family and causing his mother and father a lot of stress. " I just didn't care about life," he stated. " I just felt like the world was against me. Life teaches you and you learn from your mistakes, but at the time I was hustling and doing whatever. I had a lot of doubters, because I was a troubled kid," He said, " I had a lot of power, people were afraid of me even the teachers. But I still had a good heart and looked out for the kids that were bullied."
Prior to his seemingly lifelong reign as the underground king, as a new rapper ,he wrestled with his untapped entrepreneurial and creative spirit. The everyday work life didn't appeal much to the young Mopacino so he found his way in the streets and kept his dreams of succeeding in the music industry at the forefront of his mind. "I didn't like washing desks, organizing clothes, going to get summer jobs at the summer programs. No matter what, I always saw myself in the industry."
Trying to make it in the industry can be a challenge for anyone. For Mopacino there is the added adversity of being Arabic and Muslim. "It was difficult for me at first because there was more talking about what I was going to do and be than proof. Now it's the other way around."
How does he so masterfully manage the ups and down of the industry; the days where he feels like he is on top of the world, and the days that he feels the weight of the world on his shoulders? His answer is his heart. When asked about how he manages his ethnicity and faith in a secular industry he said, "It's all work. They are both work. I'm just human I have mixed emotions but its all about the heart."
His sincere display of love and loyalty to people and his faith can be seen in some of his candid videos of him feeding the homeless and educating people on Ramadan and the Muslim faith. His lyrics focus more on the internal struggle, " I write about the struggle of the soul," he said, "I respect all artists they are just telling their stories, mine is just different."The consistent message, is peace, love and acceptance. "Everybody doesn't have to agree, but they can get along. I love this country and you can't take me anywhere else."
The biggest life changing connection for Mo had to have been meeting his longtime idol, and now his DJ, Shaquille "Shaq" O'Neil. He describes Shaq as his best friend, mentor, older brother and even a father figure. This powerhouse connection was made possible when "Vette", one of Mopacino's hit singles was out on the air. When Shaq heard the hit, he asked about who was performing which led to a meeting and the rest has been history. For the last three years he has been touring with Shaq all over the country. Shaq "The DJ Diesel" stands behind him 100%. The two can be seen all over the place on the web rubbing elbows with everyone from Akon, Bone Thugs in Harmony, logic, Ice Cube, Sway and many more.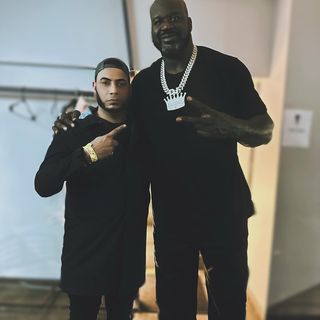 With a growing number of instagram followers (he's got the blue check) and being played on several radio stations across the country, if you don't already know who Mopacino is, be on the lookout for his up and coming rise to the top. The future is projected to be huge for this duo. To stay up to date with this new rap artist and learn more about Mopacino, follow his career by checking out his social media links on this page.